Type: OVA
Episode Count: 1
Start Date: 2012-10-05
End Date: 2012-10-05
URL : http://kc.kodansha.co.jp/minami/
ANIDB Rating: 7.10
Halloween descends upon the Minami family:  [Kana] surprises  [Makoto] wearing a vampire costume that  [Touma] made. Since Makoto knows nothing about Halloween, Kana enlightens him. To get into the spirit Makoto is dressed up as a magical girl, and saying "Trick of Treat" to  [Takeru], yields some candy. The New Year`s Day festivities are pretty much over on January 3rd, but when  [Hayami] hands out sweet half-sake (without alcohol supposedly)  [Yuka] and the other girls all end up slightly tipsy. Preparing food on a whim does not agree with  [Chiaki], she prefers time and effort put into its preparation. Kana and Haruka then start doing things in a whim... with mixed results. On a hot day the air conditioner breaks down, so Kana and the other girls decide not to go to the pool, that would take effort, so they sit around the table in their swimsuits... — written by foo2 Note: Bundled with the 10th manga volume, based on the 179th, 181th, 185th, 189th, and 192nd chapters.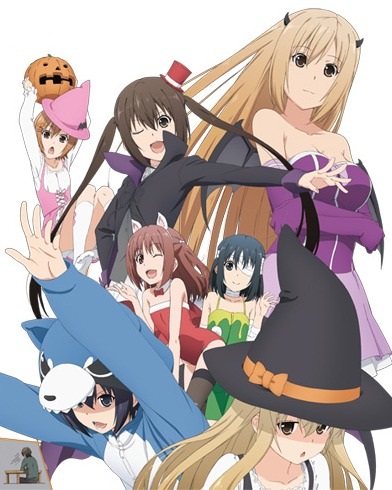 Download Minami-ke Omatase (2012)(OVA)(Complete)  |  Episodes (1)
[AnimeOut] Minami-ke Omatase [480p][Chihiro][kuru].mkv
Direct Download (Limited Speed)  OR  Open AnimeWatch App


---
Related Anime (Sequel/Prequel/Seasons):
Minami-ke Tadaima |


---
This Anime is also known as:
Minami-ke Omatase | みなみけ おまたせ