Type: Movie
Episode Count: 1
Start Date: 2011-10-01
End Date: 2011-10-01
URL : http://www.tms-e.co.jp/search/introduction.php?pdt_no=418
ANIDB Rating: 7.42
* Based on  [Inumura Koroku]`s light novel of the same name. As a beautiful daughter of the noble family del Moral,  [Fana] was proposed to by Prince  [Carlo], who is the crown prince of their country Levamme. However, since Levamme is at war with Amatsuvian, the marriage had to wait until the war ends. Meanwhile, as a bestado, the lowest caste in Levamme,  [Karino Charles] had always dreamed of flying and eventually became the ace pilot of the San Maltilia air force. Although he was often mistreated, a glorious chance came about when the Amatsuvian bombarded del Moral`s home in order to get rid of the future empress. Charles was then entrusted with the top secret mission of delivering the princess to the prince of Levamme.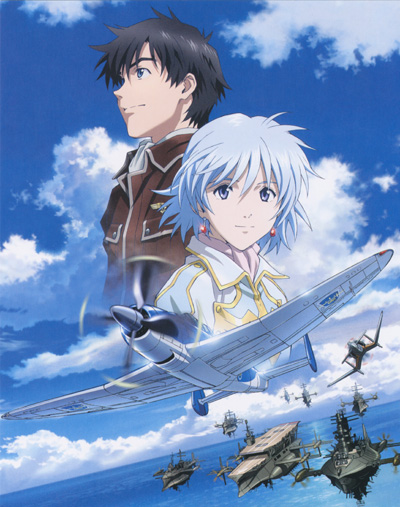 Download Toaru Hikuushi e no Tsuioku (2011)(Movie)(Complete)  |  Episodes (2)

___________________________________________
1080p Files:
___________________________________________
[AnimeOut].The.Princess.and.the.Pilot.[BD.1080pp.x265.HEVC.10bit][1080pp][bonkai77][RapidBot].mkv
Direct Download (Limited Speed)  OR  Open AnimeWatch App


___________________________________________
720p Files:
___________________________________________
[AnimeOut].The.Princess.and.the.Pilot.[BD.720pp.x265.HEVC.10bit][bonkai77][RapidBot].mkv
Direct Download (Limited Speed)  OR  Open AnimeWatch App


---
Related Anime (Sequel/Prequel/Seasons):
Toaru Hikuushi e no Koiuta |

Similar Anime:
The Cockpit |

---
This Anime is also known as:
A Princesa e o Piloto | La Princesa y el Piloto | Princezna a pilot | The Princess and the Pilot | The Recollection of a Certain Airship Pilot | The Recollections of a Certain Pilot | Toaru Hikuushi e no Tsuioku | Воспоминания одного пилота | とある飛空士への追憶 | 對某飛行員的追憶