Type: TV Series
Episode Count: 12
Start Date: 2015-12-05
End Date: 2016-03-25
URL : http://k-pandora.com/
ANIDB Rating: 6.15
When  [Nanakorobi Nene], a cybernetically enhanced girl-next-door, heads to the island metropolis of Cenancle to live with her aunt, she has no way of knowing what is in store for her. A chance meeting intertwines her fate with that of the super-rich inventor,  [Uzal Delilah], and her adorable and grumpy companion,  [Clarion], who happens to be a cyborg just like Nene. Nene is thrilled to make a friend, but there is more to Uzal and Clarion — and the island of Cenancle itself — than meets the eye. When a super-powered terrorist threatens Cenancle, Uzal claims that the only way to avert disaster is for Nene to team up with Clarion and use their combined powers — abilities Nene never even knew she had. Source: ANN Note: The first two episodes received a pre-airing in theatres nationwide from 05.12.2015 to 18.12.2015. Regular TV broadcast started on 08.01.2016.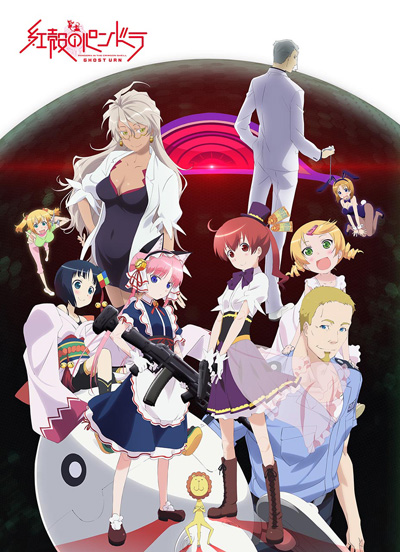 Download Koukaku no Pandora: Ghost Urn (2015)(TV Series)(Complete)  |  Episodes (11)

___________________________________________
720p Files:
___________________________________________
[AnimeOut] Koukaku no Pandora - 01 (720p)[DameDesuYo][Henz].mkv
Direct Download (Limited Speed)  OR  Open AnimeWatch App

[AnimeOut] Koukaku no Pandora - 02 (720p)[DameDesuYo][Henz].mkv
Direct Download (Limited Speed)  OR  Open AnimeWatch App

[AnimeOut] Koukaku no Pandora - 03 (720p)[DameDesuYo][Henz].mkv
Direct Download (Limited Speed)  OR  Open AnimeWatch App

[AnimeOut] Koukaku no Pandora - 05 (720p)[DameDesuYo][Henz].mkv
Direct Download (Limited Speed)  OR  Open AnimeWatch App

[AnimeOut] Koukaku no Pandora - 06 (720p)[DameDesuYo][Henz].mkv
Direct Download (Limited Speed)  OR  Open AnimeWatch App

[AnimeOut] Koukaku no Pandora - 07 (720p)[DameDesuYo][Henz].mkv
Direct Download (Limited Speed)  OR  Open AnimeWatch App

[AnimeOut] Koukaku no Pandora - 08 (720p)[DameDesuYo][Henz].mkv
Direct Download (Limited Speed)  OR  Open AnimeWatch App

[AnimeOut] Koukaku no Pandora - 09 (720p)[DameDesuYo][Henz].mkv
Direct Download (Limited Speed)  OR  Open AnimeWatch App

[AnimeOut] Koukaku no Pandora - 10 (720p)[DameDesuYo][Henz].mkv
Direct Download (Limited Speed)  OR  Open AnimeWatch App

[AnimeOut] Koukaku no Pandora - 11 (720p)[DameDesuYo][Henz].mkv
Direct Download (Limited Speed)  OR  Open AnimeWatch App

[AnimeOut] Koukaku no Pandora - 12 (720p)[DameDesuYo][Henz].mkv
Direct Download (Limited Speed)  OR  Open AnimeWatch App


---
Related Anime (Sequel/Prequel/Seasons):



---
This Anime is also known as:
红壳的潘多拉